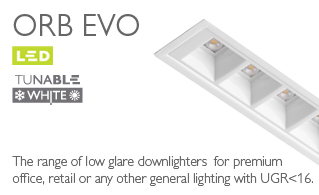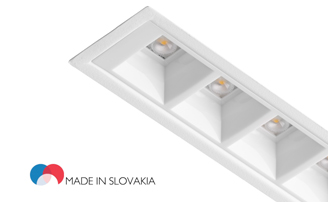 Low glare rectangular downlighters
ORB EVO is a family of low glare downlighters for premium office, retail or any other general lighting. Downlighters are dedicated for installation into ceiling tiles or plasterboard false ceilings. Wide range of light outputs in combination with several types of optical systems guarantee the right selection of product for every application.
ORB EVO includes variants 1×4, 2×4, 3×4 and 4×4 and is available with black, white and metal optics with a gloss or matt finish. The optics comes in 50˚ and 80˚ beam angles and makes the light source barely visible.