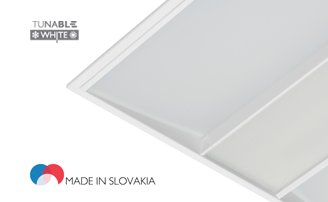 Creating shiny and motivating environments
SATIN is the LED luminaire with excellent visual aesthetics, perfect photometric performance and great versatility.
The dual optics create an effective ratio between direct and difuse luminous flux distribution, resulting in harmonious brightness distribution in the room, with a high portion of verticall illumination and very uniform horizontal illumination. These important photometric parameters helps to improve modelling of objects and increase visual comfort of occupants in the room.
The luminaire is suitable for workstations with DSU, value UGR<19.